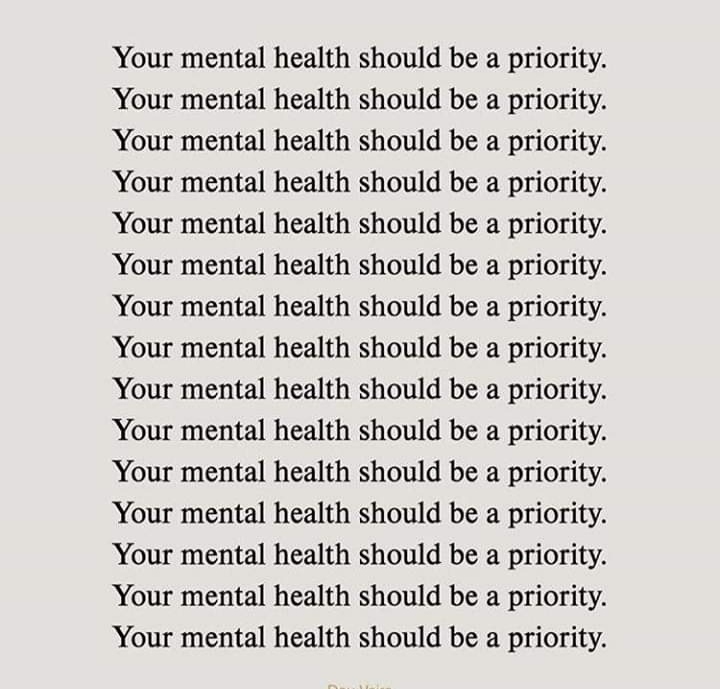 Your Mental Health should be a priority
Posted on
By kinky
Posted in Health
Tagged #Anxiety, #Decisions, #Fear, #Lessons, #Encounters
---
Welcome to Gabu's Family. Anna being the first born.
Anna being a first born in a family of four, experienced much. What do I mean by much? She couldn't even tell when the violence began because to her, her childhood has been hell.
On the outside, she pulled through with smiles, laughters, childhood games and school but almost to curfew things took a turn. Fear was her definition, not knowing what to expect.
As we all know, gender based violence is recognised today as a major issue. The lack of jobs, less income etc has brought about this especially during this pandemic. Violence can be in many forms not necessarily Physical. We have emotional, psychological, sexual and economic abuse against women. Well according to Anna domestic violence, emotional and psychological abuse was like a theme day in day out. And we all know how sensitive children can be.
Of course there are times happiness prevailed at home and this was undescribed moments to her. Days, months, years went by as she fought herself with insecurity, stressful environment and parent_child relationship was affected. Anxiety was her norm. Her siblings came in and at this time things were stable.
Her being as a quiet and thoughtful child, her parents couldn't tell that there eldest child was suffering from depression. Part of her assumed that no one would care and another part was scared of what would happen if they did. In her adulthood, she carried the abuse with her. And this stripped her the ability to have interpersonal relationship and it took a journey for her to be truly free.
Mental health is key. Appreciate your wellness and support our own in every way. Let's make Mental awareness known.
Concerning Gender based violence (families) Ask if something is wrong don't wait for them to come to you. Listen to them, express your concern and support their decisions. For married couples and those in a relationship none of the violence is a solution to the problems you all are facing. Failure to resolve in a calm manner can lead to long term effects on the children and the affected(Mental illness). Suicide cases may be on the rise too.